Season 2 of Dear ID is finally over! In this episode, I share some stats about my 2016 year of projects, takeways from Season 2's focus on tools and tech, and what's next for Season 3 of Dear ID. I'm sick (for the first time in forever!) but I wanted to get out this season review. Thank you so much for listening in! Season 2 has been awesome!
Some Stats
We've grown tremendously this season in listens!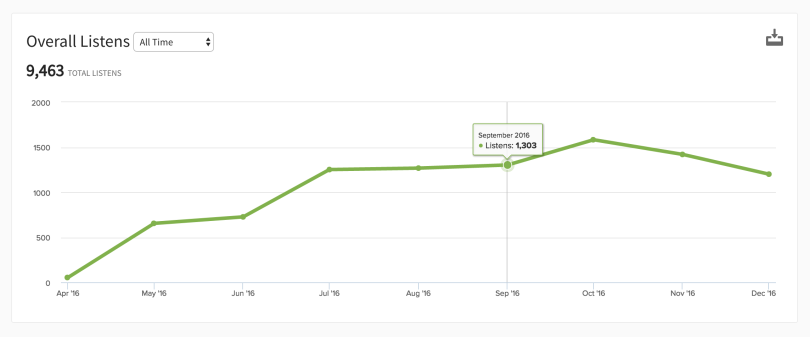 There's also been a little movement in the most-listened-to episodes, though Jane Bozarth is holding the number 1 spot.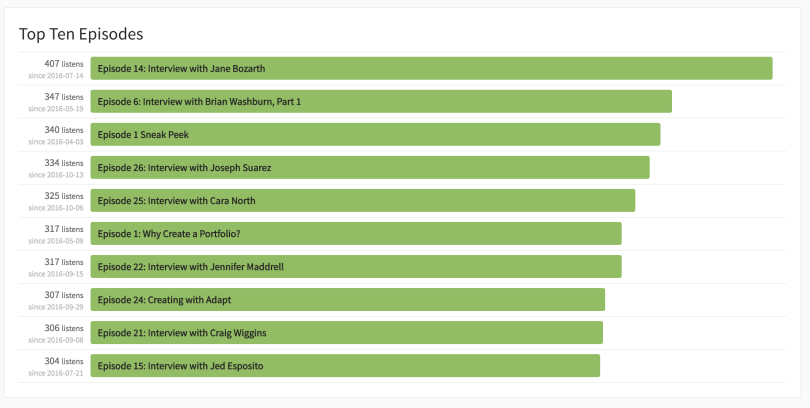 2016 Year of Projects
It's been a great year and a great season for learning and making. Here's what I've been doing:
Books I Read This Year
(Highly Recommended, All!)
Design for How People Learn by Julie Dirksen
Brain Rules by John Medina
Deep Work by Cal Newport
Design for Real Life by Eric Meyers and Sara Wachter-Boettcher
You're My Favorite Client by Mike Monteiro
Learning Opportunities We Learned About this Season
Tiny Projects I've Shipped This Year
Tiny Games I've Shipped This Year
See most of them here: https://anthkris.itch.io/
A Bike for All Seasons (mini game in the Adapt course; created using Phaser JS)
Sweets for Sweeting (created using Construct 2)
Paleo (created using Phaser JS)
Espiritus (created using Phaser JS)
Wrapping Up
Right before recording this episode I had a crazy idea. I'd love to have a cohost or a series of cohosts next season. If you wouldn't mind talking with me for a few episodes in Season 3, reach out!